Reviews
Milwaukee Repertory Theater, "Othello":"Desdemona, to be sure, is not one of the best of heroine roles to play, but Erika Slezak offers a credible and most appealing portrayal."
Houghton Lake, "Music Man": "Miss Slezak, who, for the first time this season, has allowed an audience another sparkling facet of her theatrical abilities in her magnificent soprano voice, makes one wonder if she, in real life, doesn't indeed perform the job of head librarian in some dusty, small rural community."
Reviews from other repertory work:
"Towering above her court and the play itself is Erika Slezak, who turned in her finest performance since her debut in "Elektra" last season. She is at once imperial and womanly. her reading is a fine blend of good timing and color."

"But the evening was Miss Slezak's. In a role totally dissimilar from her conniving "Hedda Gabler" last spring, she clicked off her lines facilely. What a radiant inspiration, indeed, for a god's high infidelity!"

"The acting however, was up to the usual fine standards of the Repertory company. Erika Slezak has been cast in a role that suits her stage personality and acting abilities-Alkmena, the somewhat airy, yet always practical housewife, who persuades Jupiter not to take her as his lover."

---
Photos
Photos from many of the productions Erika was cast in while at the Royal Academy of Dramatic Arts in London and during her days as part of the ensemble cast of Repretory Theatre Groups.
While studying at the Royal Academy
of Dramatic Arts in London, Erika appeared
in "House Of Bermuda Alba."
Erika loved playing Desdemona in "Othello",
but she wasn't wild for Buffalo in winter.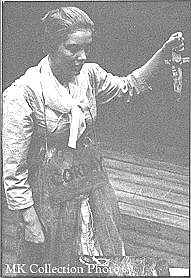 As Charlotte Corday in "Marat-Sade."
In "The Circle" at New York's
Roundabout Theatre in 1973.
In Milwaukee, Erika also appeared
in Giraudoux's "Amphitryon 38."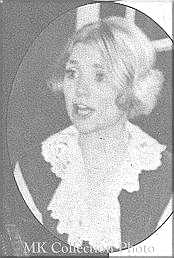 She performed in "Barefoot in the Park"
while doing summer stock.

Perhaps her most memorable repertory
role: Queen Elizabeth in "Mary Stuart."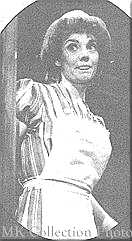 In 1968, Erika was Sabrina in
"The Skin of our Teeth" in Milwaukee repertory.
At the Alley Theater in Houston, Texas,
Erika knocked 'em dead in "Tartuffe."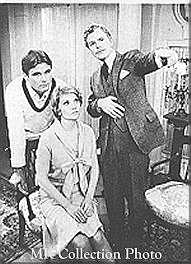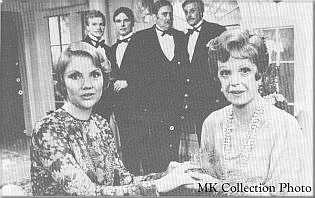 New York's Roundabout Theatre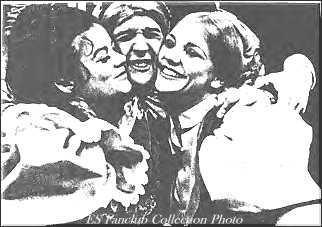 Before heading to
New York, Erika spent a season at The Alley Theater in Houston, Texas.
Erika portrayed Kitty in "Charley's Aunt" where she was able to work with
Kathleen Noone (on left). At the time they never imagined they would
both end up on soaps.
"On September 9, Slezak makes her first prime-time appearance, as private secretary Jean Roberts in the NBC-TV movie Danielle Steel's "Full Circle." "It was terrific fun," says Slezak of last spring's two-week shoot. 'The kids thought it was cool because I had my own trailer.' "

NBC Press Photo of Teri Polo and Erika
from the Danielle Steel movie, "Full Circle."